OUR MAIN STRENGHTS ARE PERSONALIZATION AND COMMITMENT TO OUR CUSTOMER NEEDS, HAVING THE CAPACITY TO DELIVER VERY SPECIFIC HIGH QUALITY PRODUCTS.
YOU HAVE THE OPPORTUNITY TO HAVE A MANUFACTURER ROLE IN YOUR MARKET WITH OUR CUSTOMIZED SOLUTIONS AND PROJECT ASSISTANCE.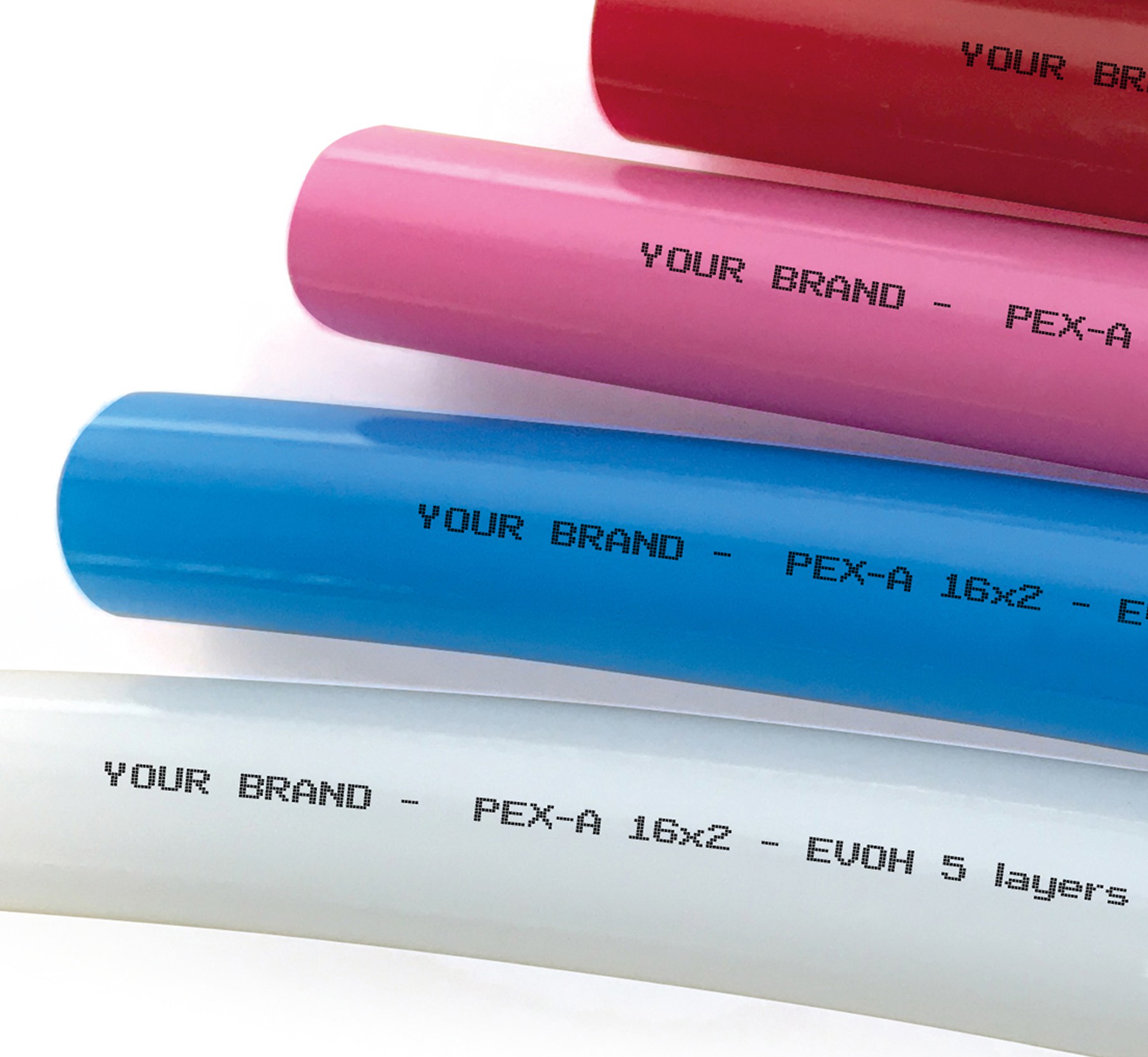 Pipe diameter: from 10mm up to 32mm
Wall thickness: from 1mm up to 4,4mm
Technical specifications: with or without EVOH oxygen barrier (3 and 5 layers)
Pipe-length: from 4 meters up to 1.000 meters
Pipe colour: all kind of colours
Printing: Customized brand, logo and pipe marking
Packaging: film, carboard box, packaging kits...